As a human being, everyone has a natural instinct to be appeared having a stunning appearance with a stupendous personality. For, they always like to tidy up all the stuff that has the ability to draw the attention of others. In that case, proper health guidelines must also be maintained. A healthy and effective skincare routine helps anyone to make them hydrated as well as vivacious.
Hair- one of the important parts of the human body and especially for girls it has the magical power of adding a striking beauty to that particular personality. Proper care should be taken for glowing, long, and thick hair. And usage of toner can help you in this case. A hair toner should be taken into consideration when it's time to take care of your hair.
What Exactly Hair Toner Is?       
Anyone who regularly lightens their hair is presumably well acquainted with toners. By using toner, one can easily get blonde hair.
A hair toner is a hair dye product that includes little or no ammonia and acts as a secret ingredient to help you neutralize unwanted undertones and correct the resulting color tone. It is described as a "topcoat for hair". Hair toners belong to semi-permanent dyes that offer you the desired hair tone. It sometimes emphasizes or de-emphasizes the tone of the hair as well as is used to add shine to hair.
Hair toner is not something that is very specific. It is a combination of other products that you can not use alone. You have to collect some other materials to grab the beautiful hair tone. Demi-permanent colors, glosses, tinted shampoos, and conditioners can all be considered toners. Because they all contain pigments that adjust the tone of your hair.
What Does Toner Do To Hair?-The things you should know about toner
Toners alter the undertone of hair, it does not change or lift the hair color. It is used to fix the undertone and make hair shiny, healthy, and natural. That is why it is meant to be applied to bleached or blonde hair.
Toners are often used alongside hair glosses and glazes that do exactly what their name suggests. The combination of these will grant your hair a dingier, ashier, cooler, shinier, and healthy look. It will enhance the beauty of the hair by bringing out the perfect salon-made look.
It's all up to you how you want to create a variation in your hair by using hair toner. You can use it all over your hair or a chosen part where you want to change the shade of your hair. To highlight or bring out the natural look, you should use a toner in the down part(roots) of your hair.
The more you wash your hair, the more frequent it will be needed to tone your hair. You can either tone your hair at home or visit the nearby salon and seek help from experts.
Usages Of Toner
Step 1:
Go through the instruction first. Mix the toner according to the manufacturer's instructions. Read the whole process very carefully and act according to it to get the best result.
Step 2:
Wash your hair clearly and make sure that your hair is dried. If your hair is moisturized, it will help to reduce hair porous and thus result evenly.
Step 3:
Take a clean brush and toner to the strands. Do prioritize on the parts where basically you want to change the shades. Then proceed with other parts or simply apply the center of the strands.
Step 4:
Leave on following the recommended time, usually, it prefers 5-20 minutes. A simple tip for you- is if you are using purple toner. Wait for the toner on your hair to darken to a dark purple color. You can rinse one strand to check the desired color if you remain unsure.
Step 5:
Once you are done with the whole process, rinse your hair off thoroughly with lukewarm water because it helps to stop the toning process. Finally, take care of your hair with what you are used to.
 What Do You Get By Using A Toner?
There are several ranges of color tones from warm honey to light ash, silver tones, red, brown, and violet toners depending on what you are using. Do the research and try to figure out what sort of tones and tints you can create on your own.
Sometimes, accidents can happen. You might not get your coveted color tone. Maybe you chose the wrong toner, which may end up giving you a fade and withering tone in your hair. But, no worries! It does not stick to that tone, it can be fixed and thus you will be able to get back your desired hair tone. Still, there are many other ways you can apply toner and get benefitted. Some benefits can be numbered as follow—
Adjust the color after lightening and neutralization
Can I Tone My Hair Twice?
Being very precise and honest, Yes! You can tone your hair twice. But what should be kept in your mind is the "time duration". You should not tone your hair within a very short period of time. Toning hair twice in one day or very often will significantly damage your hair.
Technically, you can tone your hair an unlimited amount of times. But you should ensure that you are distancing these sessions. Pay attention to the health of your hair and avoid toning if your hair is damaged or feeling brittle! The Other guidelines are given below considering the result and effect of toning your hair. Have a look at this and get to know the things that are needed!
Risks Of Toning Hair Too Often
Toning does not cause any damage to your hair. But, still, you should remember the gap between the second toning. Toning will help you to get your hair in the desired shape. But the problem is overtoning which can deteriorate your hair significantly. All I want to focus on is that keep yourself restrained from overtoning as there are a number of risks resulting from toning your hair too often!
The first and most common risk of toning your hair too often is that your hair can be damaged. After overtoning your hair, it will not only look duller and frizzier, but it will feel rougher and even stringy in some cases. To get a solution -Do deep conditioning treatments, limit heat usage and style your hair infrequently. You will notice the difference. 
Dry hair is another risk of toning your hair too often. One of the most common signs of hair damage is dryness. So try to keep your hair hydrated. Once you feel your hair is hydrated as it should, you can start toning again.
Now comes the most extreme thing caused by toning your hair too often. The problem is "Hair Fall". Just follow the instructions given in the package and avoid toning hair too much.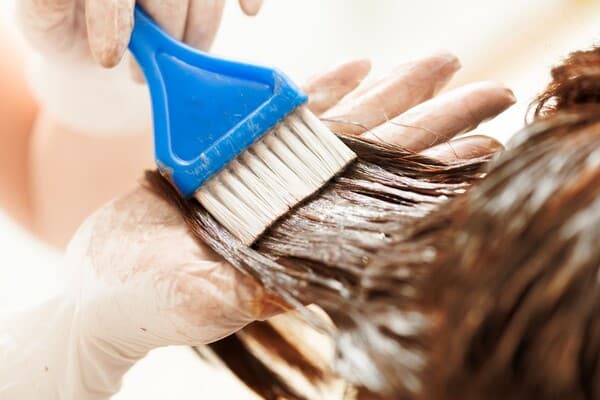 How Long Does The Hair Toner Effect Last?
This fact depends on so many factors. The less you wash your hair, the longer the effect of the toner will last in your hair. Dermatologists and other experts recommend using "sulfate-free shampoo" specially designed for colored hair.
The endurance and effectiveness of toner also contribute to the case of lasting the effect on hair. Besides, your hair types, how often you use heat to style your hair, the usage of chemicals from different products, sun heat ( how much time you spend in the sun), and many other factors have this effect mentioned above. 
In general, the effect last 2-5 weeks. So, you should repeat the process of applying toners regularly to maintain the natural hair color as well as your desired color. There are other cosmetics with pigments available on the market that can help you to extend the effect of the toner in your hair.
Popular Professional Hair Toners
Toning is necessary, especially for women who have already bleached hair and now the hair is in need of correcting and properly arranging the shade.
The toners work according to the Colour wheel and balance the unwanted tone by adding color from the opposite side of the spectrum' Also remember that the toners work best on lightened or bleached hair. So, when choosing a shade, try to stick to the color wheel. Some of them are given below:
These types of toners neutralize your hair and they are suitable depending on your hair type. So, carefully choose the right toner for getting your desired hair effect. There is an extra bonus for you! – the following lists contain some of the most popular professional hair toners names. Let's have a look at this-
Igora Vibrance Tone on Tone Color
Matrix Color Sync 5-Minute Fast Toner
Wella Professionals Color touch Instamatic
Matrix Color Sync Toner Sheet
Conclusion
To sum up, Toning your hair regularly, especially for those who have already blonde and bleached hair is a necessary job to maintain the correct color shade. But the fact that should make you think again is that toning your hair twice is good enough until you do it within a short amount of time.
Getting to know the toner you are using, as well as taking note of how long your toner is supposed to last, can also help you understand the best timeframe for your toning session. As there are various types of toners that exist, they naturally vary from one another over the length of time. So, choose your toner according to your hairstyle or color and apply it according to the instructions and get your desired hair shade. This article is filled with necessary guidelines and some extra tips and tricks that you will find helpful!